CNC Shop
We have CNC Turning Centers that allow us extraordinary precision and productivity. These lathes are equipped with Part Catchers & Chip Conveyors offering lower production costs by increasing production efficiency. The tool-traveling turning on X and Z axes provide superior performance on both long and short work piece machining. Range of axis for long work piece, turning-across-centers, is X=400mm & Z=1000mm and short work piece machining is done on a smart series CNC's with a range of X=200mm & Z=150mm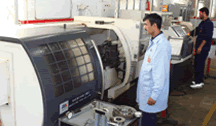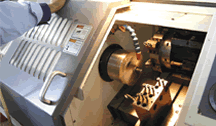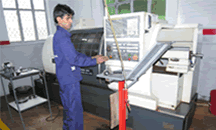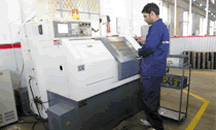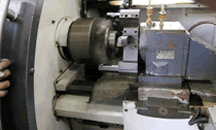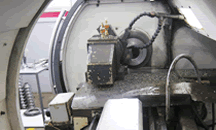 Machine Shop
Machine Shop covers a vast area of 9000 sq.ft. Wide range of Mass Production Machines are skillfully positioned to produce high accuracy components on large scale.

This shop contains capstan lathes, center lathes, plug board auto lathes, thread-rolling machines, cylindrical, center less & surface grinders, various multi-column, multi-head & bench drills, horizontal, vertical & keyway milling machines and a screw compressor.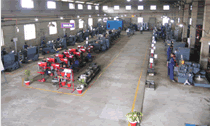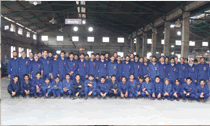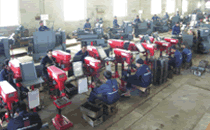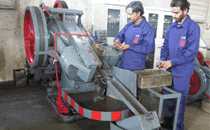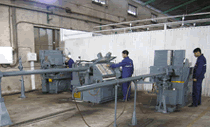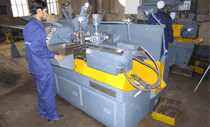 Forging Shop
Cold forging of light to medium weight components on mass scale is the hallmark of this shop. We also have High Frequency Up-setters & can hot forge medium to high plain-carbon & alloy steels. The capacity of mechanical power presses ranges from 60 to 150 tons /Sq. inch and stroke length varies from 4" to 11" (100 to 280mm).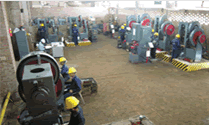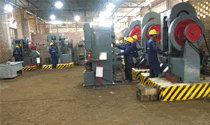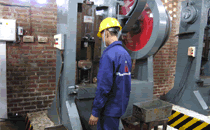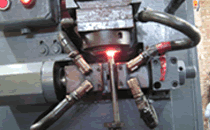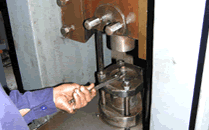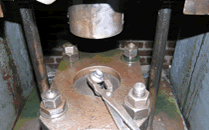 Development & Maintenance Shop
This shop is the nucleus of our company. We have highly trained & skilled staff, producing almost all the dies, tools and fixtures required for the forging and machine shop. Centre lathes, tool & surface grinders, hydraulic press, bench drills, vertical milling, lapping & shaper machines are the main ingredients of this shop.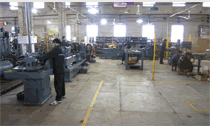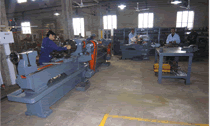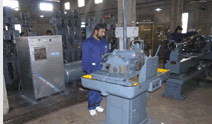 Electroplating Shop
Acid zinc & non-cyanide zinc electroplating is carried out in this shop. We have the capacity to plate 2.5 tons of steel parts daily. Barrel and rack plating is employed and can plate external threaded components without impairing the thread quality. We use Trivalent Passivations instead of toxic hexavalent passivations.